4.9
Free Shipping
cash on delivery
Seven days appreciation period
Multifunctional smart adapter card
This is the smallest all-in-one gadget in the world that can solve all technical and cable needs!
Multifunctional universal smart adapter card.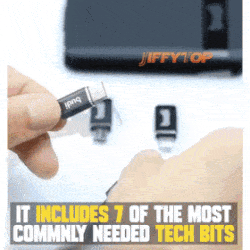 That's why we introduced them to you, this is a key to a worry-free compact technology life, everything is in a gadget the size of a credit card!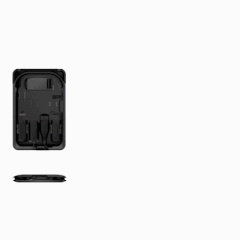 Compact dual-support memory card reader-Convenient to support Type A (standard USB) and Type C card readers. All technical work can be completed with just one!
Wireless fast charging! - The battery is dead? Wrap you up! The wireless fast charging function is designed for the upgraded version. You can connect the device to the connection port and charge your device anytime, anywhere!
Wireless charging mobile phone holder! -Do you want to use your phone while charging? So are we! Use the smartphone holder on the back to turn it into a mobile phone charging holder and enjoy the most convenient now!
The 1W LED light is too bright! -Designed to support you in dealing with any daily emergency. This is why we use a smart 1W LED flashlight, which can illuminate your way in any darkness!
Provide card-sized convenience for smart you! You don't even have to think about which type of cable to carry. Just slide the card-sized card out of your wallet or pocket anytime, anywhere.
Mobile phone holder-long-distance flight? the film? Landscape mode and hands-free? Yes, yes, yes. It can be set as a cradle in one second.